Services
Ideation
Scripting
Pre-Production
Production
Post Production including motion graphics
Hiring of Extras
Sound Design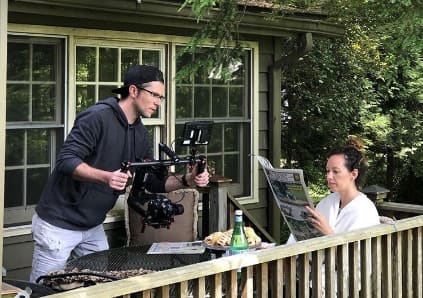 Challenge
Create a video that would attract the right buyer, a buyer who doesn't have kids and may be using the home as a weekend retreat. Give some dimension to this $550,000 property in New Hope, PA that has looming upgrades and renovations. This property couldn't rest on its laurels, but needed to show promise and vision to a new homebuyer.
Objective
Attract people to schedule an appointment and come out to the property as opposed to just seeing pictures online, and passing on the property sight unseen.
ASGAV Solution
Highlight the aspects of the home that are undeniably unique, and use video to showcase the overall appeal of the house and the area and the location on the canal with river views. Breathed life into the property by using real people to convey an attractive lifestyle throughout the video, in an effort to make people see themselves living there. Delivered full length video and short form social teasers.
Results
ASGAV's real-estate lifestyle video has given Keller Williams a new marketing tool to help make their listing stand out and gives their clients a new and intriguing way to look at their future homes.